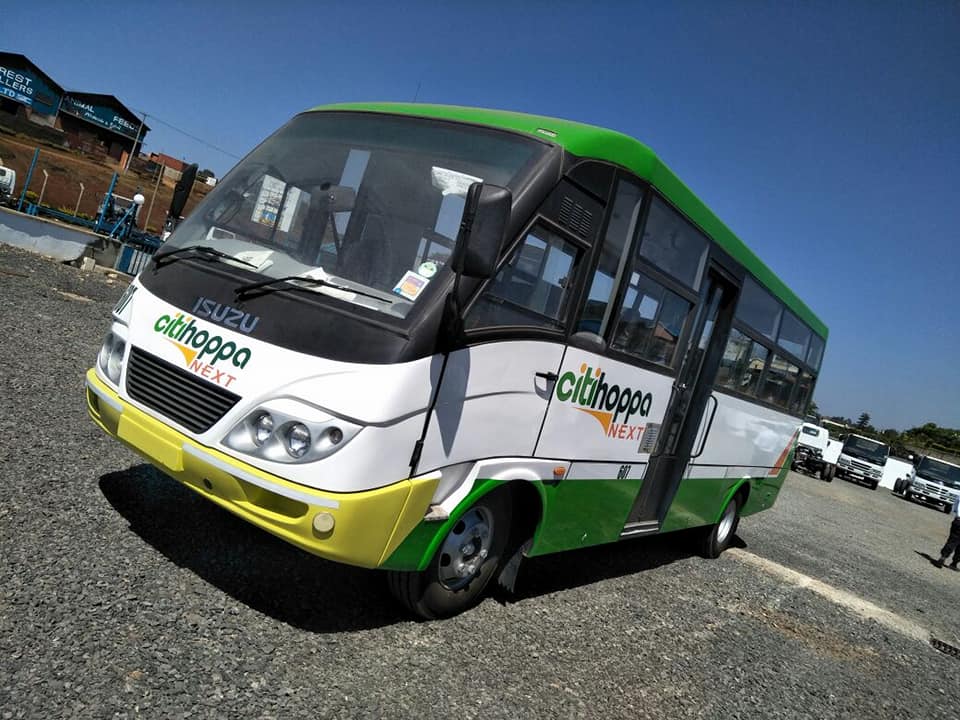 I've always been fascinated by the books that purport to have guidelines for dummies. Or idiots. It makes you want to pick it up because, I mean, here is someone who will dumb it down for you enough to gain entry into Punjab University.
Making fun of the people who come to Nairobi from shags has made people famous. It's not funny anymore though, someone needs to tell the now (not-so) funny man from Ukambani to take a break on his show. This is no laughing matter anymore. Still, comedy has not yet seen what Nairobi can do to an ex-Nairobian who comes visiting after many moons.
I came back with a know-it-all attitude and arrogance larger than Babu Owino. I landed in Wilson Airport, and because I'm Okuyu by association, there's no way I'm taking an Uber to town from Wilson. I walk to the road and try to catch a matatu.
Now, a very classy friend has previously enlightened me that taking a mat is now called javing. Gosh, that word sounds cooler than the Silverstone Air flight I was on! I get to the road and see Weston Hotel. I realize, with bemusement that Weston Hotel and Hollywood rank the same in my mind's google maps – I know where they are, but I really don't know where they are.
It's like walking in Hollywood Boulevard obliviously, only to look down and realize you're right on the Walk of Fame. Or disfame? See? Punjab. I warned you. I was like, "whoa, this is where Weston Hotel is? I had no idea! It's in such plain sight, how was it gra …"
I capture my thoughts before those Nairobi overhead cameras take a photo of my mind and I find myself composing marriage proposal con texts in Kamiti. "I'm a single lady from Netherlands working in Kakuma looking for a serious relationship…" Ogopa.
Then I get to town. Walking in Nairobi town goes like food down constipated bowels. There are people on your nose, people on your nape, people on your ribs and people on your pinky toe … Where are you all going? Who is chasing you?
The vendors line the streets, forming a never ending horizontal ground mall. For a moment, I feel like I'm in Eastleigh, and if you are wondering, that is not a good feeling. Eastleigh feels like all the people in China transported to the Vatican. You have to use your eyes of faith to see.
The problem with the horizontal floor mall is by the time you near the end of the mall, you have extra clothes in your wardrobe and a higher Tala Loan.
After an eternity, I locate Kencom. Many things in Nairobi have changed, but Kencom remains the same. Kencom is like safari boots. Same ol' same ol'. Never seen a new design, always handy.
I need to get to Ngong road, but I can't tell which of the buses, between KBS and Citi Hoppa and City Hoppa Next will take me there. Those Citi Hoppa Next buses though, wow! I mean, they look like Nick Mutuma. Or Idris Elba. Or Mr. K with his hot side-burns.
I have to call my sister to ask what number I should take. She realizes my dilemma and asks me to drop off at Nairobi Hospital and she'll take me to Rose Avenue. I oblige.
Did you know there are like four Rose Avenues in Nairobi? Who gives four different lanes and avenues the same name? Wow, the ghost alumni of Punjab are more than we thought.
We take so many turns trying to locate the correct Rose Avenue that we start getting dizzy. I'm hungry and tired and sleepy. I left my house at 4:30 AM to catch a 6:30 AM flight. After more futile attempts, I ask my colleague to stand outside the correct Rose venue and we will locate her. She's white, she stood out like a Kenyan athlete on the finish line.
Finally, I was off the Nairobi streets.
The return trip is another blog post altogether. An Uber runs out of fuel in the middle of the street and we are left under a bridge with street boys looking at us like that "Makeki, Ngai!" boy. I never felt  so edible in my life.We stood there, feeling like coffee on a cold day, when everyone can't wait to get their hands on you until the other Uber arrived.
Getting back HOME, the Mombasa heat with its 78% humidity, 40 degrees temperature and zootopia Sloth people has never felt so homely.
Nirvana!